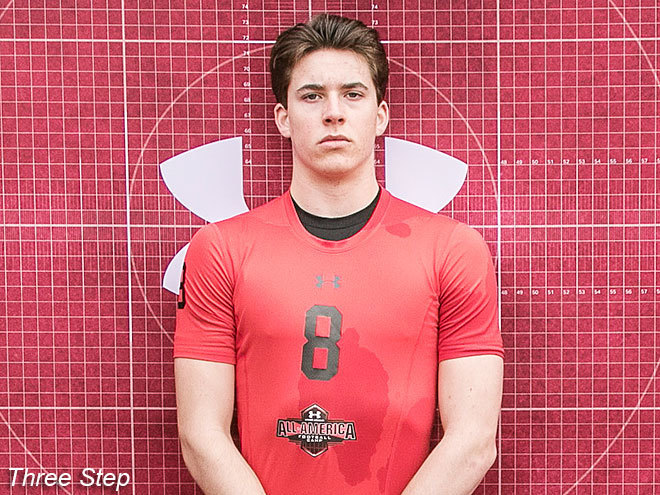 Notre Dame has landed its first player in the 2019 class.
Cade McNamara, a three-star quarterback from Reno (Nev.) Damonte Ranch announced his pledge to the Irish via Twitter over offers from Wisconsin, Nevada, Hawaii and San Diego State.
The 6-foot-1, 170-pounder visited South Bend in June and had the opportunity to throw in front of quarterbacks coach Tom Rees and landed an offer a few days later.
"An offer from Notre Dame would mean a lot to me," McNamara said after the visit. "I'm not really trying to stack offers, I'm just trying to find the right offer. Notre Dame would be a great program to play for."
For the second consecutive year, Notre Dame's first commitment is at quarterback. Gibsonia (Pa.) Pine-Richland product quarterback Phil Jurkovec was first in 2018.
McNamara passed for 3,577 yards and 46 touchdowns as a sophomore, leading Damonte Ranch to a 12-2 record a trip to the Nevada 4A State semi-finals. McNamara was named the Sierra League Offensive Player of the Year.
I have made my decision to play quarterback at Notre Dame. I'm all in!☘️ pic.twitter.com/JpZ9KCdENU

— Cade McNamara (@Cademac_QB) July 17, 2017