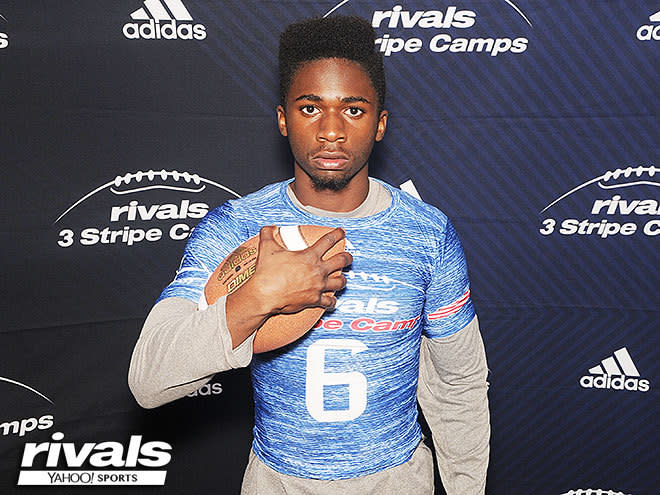 New Orleans McDonogh 35 wide receiver Lawrence Keys has Notre Dame in his top six, an is eying an official visit to South Bend.
While Keys hasn't made any firm plans, the goal is to make it to campus for the Irish's matchup with USC game.
The three-star said he's got the Irish in his top group thanks to the consistent communication with the Notre Dame coaching staff.
"It was just the communication with the coaches," Keys said. "We have a strong relationship. I've been watching them on TV, so I kind of know the offense already and how it's run."
Keys' main contact on the staff so far has been wide receivers coach DelVaughn Alexander, and the Louisiana product said the two have hit it off in a big way.
"We get along real well," Keys said. "He stopped by our school one time and we talked."

Ht: 5'11.0"
Wt: 160.0
Class: 2018
Commitment status:
undecided
Those are just some of the factors drawing Keys toward South Bend.
The talented receiver said he's eager to make a visit and get an up-close look at one of his top programs.
"I want to get a good look at them," Keys said. "I've watched them on TV, but I've never gotten to feel what's it's like to be in the atmosphere of Notre Dame stadium with the fans and all that."
As it stands, Keys has his list narrowed down to Notre Dame, LSU, Houston, Auburn, Nebraska and TCU.
Although he doesn't have all of his official visits planned out yet, Keys does know when he'll be making a commitment.
"I'm planning on taking it to February," Keys said. "National Signing Day.