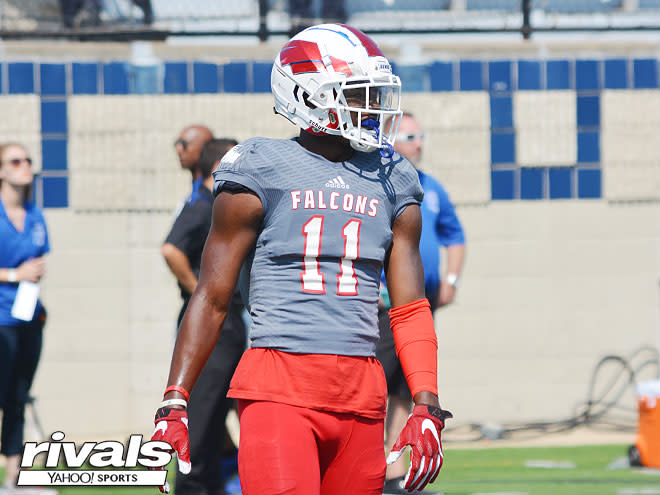 Dallas Bishop Dunne 2019 safety Brian Williams released a list of his top six schools on Sunday, and Notre Dame made the cut along with Stanford, Texas, Arkansas, Nebraska and Oklahoma.
Williams, the No. 1 safety and No. 11 overall player in the junior class according to Rivals, visited South Bend for the Irish Invasion over the summer and said Notre Dame has made a big impression on him early in his recruitment.
"Just their tradition and [defensive coordinator] Coach [Mike] Elko has been great," Williams said. "They are great academically and on the field, and I have definitely been impressed with everything they do."
Elko has been the lead recruiter for Williams so far, and the four-star said the Irish defensive coordinator has made a huge push for him.
"He is an energetic coach and seems to connect well with his players on and off the field," Williams said. "He has been very high on me as well."
As for the other schools on the list, Williams said they all have one thing in common.
Ht: 6'1.0"
Wt: 190.0
Class: 2019
Commitment status:
undecided
Williams hopes to become an engineer down the road, and said he put together the list based on that criteria.
"They allow me to be great academically and great on the field," Williams said. "I seriously want to be an engineer, and all my top six allow me to be that.
"Each school has pros and cons but have really impressed me up to this point."
The engineering component is a big part of Williams's recruitment, but the elite safety said there are plenty of other factors going into his decision.
"Just somewhere where I can be great on and off the field," Williams said. "I want to be an engineer and be challenged academically, and of course I want to be challenged on the field and have a chance to play early."